The effects of alcohol on your baby are directly related to the amount you drink. When you drink occasionally the amount of alcohol your baby receives has not been proven to be harmful.
Things to consider
Do I need to pump and dump?
Can alcohol affect milk supply?
Do I have to pump and dump after drinking alcohol?
Alcohol abuse affects the baby
La Leche League International's Health Advisory Council
Summary
Things to consider
Your baby's age
A newborn has an immature liver, and will be more affected by alcohol
Up until around 3 months of age, infants metabolise alcohol at about half the rate of adults
An older baby can metabolise alcohol more quickly than a young infant
Think about the following:
your weight: the heavier you are the more quickly you can metabolise alcohol
the amount you are drinking: the effect of alcohol on the baby is directly related to the amount of alcohol that is consumed
Will you be eating? An alcoholic drink consumed with food decreases the absorption rate into the bloodstream
Do I need to pump and dump?
Alcohol is present in a woman's milk at the same level as in her blood. It passes freely into breastmilk and peaks about 30 to 60 minutes after drinking, 60 to 90 minutes when drunk with food.
You do not have to pump and dump after drinking alcohol when you're breastfeeding, except for comfort.

As alcohol leaves your bloodstream, it leaves your breastmilk. Alcohol is not "trapped" in breastmilk and pumping and dumping will not remove it. Drinking a lot of water, resting, or drinking coffee will not speed up the rate at which alcohol leaves your body.
Can alcohol affect milk supply?
Studies have found that babies nurse more frequently when their mother has consumed alcohol. Although letdown is inhibited and milk intake temporarily reduced after a mother has drunk alcohol, babies may compensate by feeding more frequently in the hours after a mother has had a drink.
Alcohol abuse affects the baby
Maternal blood alcohol levels must attain 300 mg/100ml before significant side effects are reported in the infant.  (80mg/100ml fails the police breath test). If a mother is regularly consuming large amounts of alcohol this could harm the baby. It would be a good idea for a woman to consult a health professional if she has any doubts about the compatibility of her drinking habits with breastfeeding.
If you are sober enough to drive you should be sober enough to breastfeed.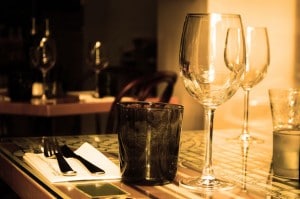 If consumed in large amounts alcohol can cause drowsiness, deep sleep, weakness, and abnormal weight gain in the infant, and the possibility of decreased milk-ejection reflex in the mother. Mothers who have been drinking should not bed-share with their babies as their natural reflexes will be affected.
La Leche League International's Health Advisory Council
Dr. Jack Newman MD, FRCPC and Thomas W. Hale, R.Ph. Ph.D, both members of La Leche League International's Health Advisory Council believe that a mother can drink some alcohol and continue breastfeeding as she normally does. See further reading for more information .
Summary
If you want to drink but are concerned about the effect on your baby, you can use expressed breastmilk.  Alternatively you can wait for the alcohol to clear from your system (about two hours for each drink consumed).  If you become uncomfortable while waiting you can express and discard your milk.
Further Reading
Safe sleep and the breastfed baby
Read a longer version of this article here.
NHS guidance
Alcohol while breastfeeding
LLLI articles
Alcohol and breastfeeding
Copyright LLLGB 2016