LLLGB offers research based information and support. As well as mother-to-mother support we are here to help anyone who is working with breastfeeding mothers.
LLLGB Panel of Professional Advisors
LLLGB Healthcare Professional Membership
Healthcare Professional Newsletter
Resources for Healthcare Professionals
Breastfeeding Information for Healthcare Professionals
Support in languages other than English
Breastfeeding In Emergency Situations
Ante Natal Breastfeeding Classes
The WHO Code
LLLGB Panel of Professional Advisors
Our advisors are:
Professor Helen Ball – Professor of Anthropology, Durham University, creator of the Infant Sleep Information Source
Dr Vicky Thomas – consultant paediatrician at the Great North Children's Hospital in Newcastle upon Tyne
LLLGB Healthcare Professional Membership
Our Professional Membership costs £50/ year: members receive a paper or electronic copy of Breastfeeding Matters and a £10 voucher redeemable at LLLGB shop. To sign up for membership or find out more visit our Membership page.
Healthcare Professional Newsletter
Sign up for our Health Professional newsletter to make sure you get all of our articles and news, updates on our leaflets and resources including offers from LLLGB Shop and workshops in your area. Please complete the sign up form above. Issue 3 is coming soon!
Issue 1
Conference 2016 Edition
Issue 2
Resources for Healthcare Professionals
LLLGB Shop stocks many titles recommended for breastfeeding supporters and health professionals, including some titles not available anywhere else in the UK. You can find our full selection by clicking here.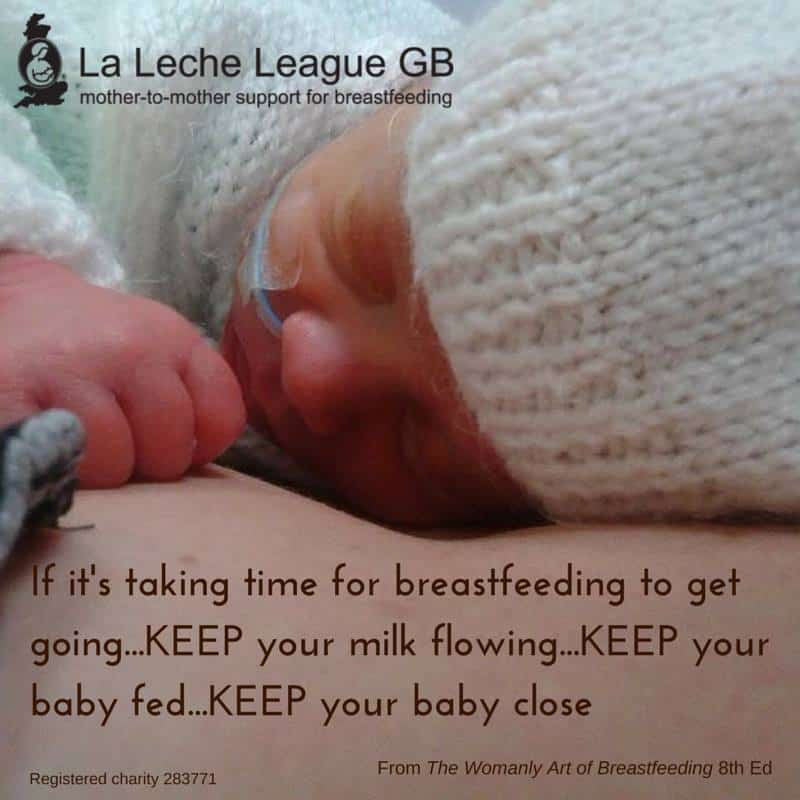 This poster is available as a free download to Health Professionals from the LLLGB Shop.
The LLLGB Shop stocks a full range of information sheets and leaflets for all breastfeeding situations and issues.
Breastfeeding Information for Healthcare Professionals
see our full list of Breastfeeding Information
selected articles:
Barriers to breastfeeding for younger mothers
What's the Big Deal With Skin-to-Skin
Breastfeeding & Postnatal Depression
Breastfeeding & Contact Cases
Safe Sleep & the Breastfed Baby 
Support in languages other than English
Our Leaders offer support to Mums in many languages. Look at our page for more details.
If you would like to access support for families you are working with, in languages other than English, please contact our Administration Department and we will try to help you. You can also find articles,  information and support  on the LLL Europe website – it has contact details and links to LLL in 21 countries.
LLLI's international online magazine Breastfeeding Today has translations of many articles in Spanish, German, French and Russian with articles in other languages coming soon. For more information click here.
Breastfeeding In Emergency Situations
LLL has been involved in providing support in many emergency  situations across the world over the years, most recently with the refugee crisis in Europe. LLLI have collated a wide range of fact sheets and information in a variety of languages, which you can view here.
Please contact us for more information.
Antenatal Breastfeeding Classes
LLLGB has launched an  Antenatal Breastfeeding Programme. The course will give parents the chance to learn about breastfeeding, meet other parents with similar concerns, and find out where to access breastfeeding information and support when their baby is born. Find out if there is a course planned for your area by contacting EDD@laleche.org.uk or contact your local LLL Leader.
The WHO Code
LLLGB supports the International Code of Marketing of Breast-milk Substitutes. You can read it in full here.